Welcome to Health - Wellness - Longevity
You have come to the homepage of www.wellness.net.au, the cyber-headquarters for The Australian Wellness Centre,
The Byron Kinesiology Centre and the Byron bay Campus for Kinesiology Schools Australia.
We have been providing Kinesiology Excellence Trainings since 1986.
You are on the right page if you are searching for World Class Professional Kinesiology Training and Empowering Self-Help Courses.
Our Foundation Training gives you the basic skills to become a successful Kinesiologist.
The training is provided by Kinesiology Schools Australia (KSA), Byron Bay Campus RTO 30916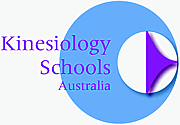 The Byron Kinesiology Centre provides non RTO courses for self-help and stress,
as well as advanced practitioner trainings.
Rapid Stress Release gives you simple and effective tools for better health and stress resilience.

Our Self-Help classes help you deal with stress & trauma, physical and emotional wellness, relationships and weight.
First Aid for Emotions, know how to support yourself and others in emotional emergencies

The Chi of Money and Self-Esteem helps you improve your relationship with money.

Kinesiology Intermediate Practitioner - Level 4 AKA recognised
After learning your skill set over 12 to 18 months you begin working with paying clients.
Energy Psychology/Trauma Dates
Year 1 and year 2 dates


---
Healing Sexual Trauma
5 to 7 May 2023

Healing Medical Trauma
17 to 19 November 2023

Research Paper published!
Dr Susan Eardley shows extra ordinary results working with chronic back pain using the ICPKP protocol taught at our school!

Enrol NOW for Diploma 2023
Enrolments anytime

Contact us for a Prospectus 02 6685 7991

BKP 101 on 25 & 26 March 2023

Byron Kinesiology Centre
Celebrating 35 Years of Teaching KInesiology Courses

KSA has Campuses in

KSA Kinesiology Training - The most comprehensive Study available!

Concerned about getting the training that equips you to be a competent practitioner? KSA offers the quality and level of training to build your confidence and teaches you to give effective and often life changing sessions. We do not offer short-cuts, we give you the real deal.

The Kinesiology Content of our course is written by Dr Bruce Dewe MD who has extensive experience and knowledge in Medicine and Natural Health and his wife Joan Dewe, a skilled teacher and Natural Health Practitioner. The Homestudy units have been authored by KSA directors.

Study with Parijat Wismer, Fellow Member of the Australian Kinesiology Association (FMAKA) with over 30 years experience and Senior Faculty for the International College of Professional Kinesiology Practice (ICPKP). She is supported by graduates who are in private practice.

Check the International College of Professional Kinesiology Practice ICPKP

Would it be better to study with a larger school? Our smaller class sizes allow us to give you personal attention and support.

Proud member of Kinesiology Schools Australia RTO 30916

The Byron Kinesiology Centre is a Campus for Kinesiology Schools Australia and the International College of Professional Kinesiology Practice (ICPKP).
---
Advanced Training with Parijat's Courses

Complete the Australian Diploma in beautiful Byron Bay. Add extra units and qualify for the International ICPKP Diploma.
Your Senior faculty will guide you, share their skills and help you grow your confidence.

Healing Medical Trauma
Advanced ICPKP courses
---
| | |
| --- | --- |
| | Self Help Courses |
---
---
Vitality Products

The Australian Wellness Centre also specialises in supplying products to support your health and vitality: