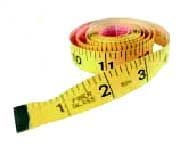 We can arrange a course for 6 or more people during the year within 2 hours drive of Byron Bay. Courses further away need a minimum of 10 people.

Next Mini Seminar in Byron Bay:

Date: 15 Feb 2013
Weight Management - Balanced Blood Sugar
Understand the dynamics of weight gain and fat burning. Take action for a healthier body.

If you measure more than 80 cm around your waist as a woman and more than 90cm as a man, you want to learn what this workshop offers. It can make the difference between age related chronic health conditions and vibrant health as you age.

Understand why yo-yo dieting erodes your health and keeps a healthy weight has been out of reach.

Gain a better understanding of physical, emotional, bio-chemical and other factors that contribute to increased body fat. Of special concern is fat accumulating around the middle of the torso. "Belly fat" or the "middle age spread" is a warning sign that all is not well and that the body has already undergone metabolic changes that do not support long term vitality.

In this 3 hour 'Healthy Weight Loss' Seminar, Parijat Wismer gives you vital and practical information to help you enjoy high vitality

Investment : $65, includes the mini seminar, notes, GST and a Bio-Impedance Analysis.
This test indicates if your body is behaving older or younger than your physical age.

"I have safely lost 8 kg of fat over the last 3 month after attending 3 hour seminar with
Parijat and applying the information" L.R.
If this is the first time you begin a weightloss program or you have tried to keep extra weight off before, here is a program that has been proven to work. You will burn fat and retain or build muscle. You will also enjoy better health and more energy.
This program works with you to attain a healthy weight for you, not to make you "skinny". It will assist you in feeling fitter and more agile and encourage you to develop healthy eating habits you can maintain longterm.
| | |
| --- | --- |
| Venue: | Byron Bay Campus |
| Phone Enquiries: | 02 6685 7991 |